A Vintage Vacation in SLO CAL®
From classic arcade games at Hot Shots in Pismo Beach to the Sunset Drive-In in San Luis Obispo, SLO CAL® is home to a number of vintage vacation experiences that ignite nostalgia in many visitors. While they can't provide you with a time machine, the county of SLO CAL has plenty of retro-offerings to experience a true blast from the past.
Nothing says California dreamin' more than getting behind the wheel, putting the top down and experiencing a California coastal road trip. Experience 80-miles of diverse beauty along Highway 1, gaining a unique perspective of what it means to be old school. Along the way, you'll encounter charming restaurants, sample vintage wines, browse antique shops, and travel back in time to small-town Harmony. Stay at an array of vintage-style hotels/motels along the route. Discover classically California activities such as surfing and beach bonfires. Explore the historic Hearst Castle.
Charming Restaurants
The Copper Cafe (San Luis Obispo) is located inside the iconic Madonna Inn. This kitschy café is full of copper tables and colorful goblets, perhaps reminiscent of your grandma's dining room. To accompany the elaborate woodcarvings, hand-painted walls and red leather seats, enjoy world famous cakes, pies, and delightful pastries.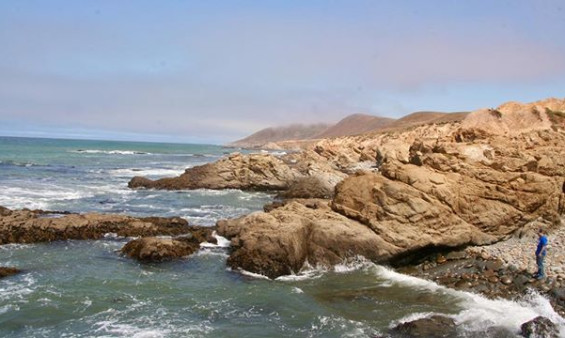 The creamery town of Harmony is home to a population of 18 people. The coastal trails at Harmony Headlands State Park will take you on a journey through old ranching and dairy land. Discover winemaking tradition at Harmony Cellars, a family-owned boutique winery that dates back to the 1800s. Keep an eye out for a 1957-vintage ice cream truck and indulge in some scoops of Harmony Valley Creamery's craft ice cream.
Vintage Wines
The 140-acre Rotta Winery (Templeton) was the first winery in Templeton, CA. The first fruit trees and grapevines were planted in 1891. Then, they were acquired by Italian immigrant Joe Rotta who continued operation throughout prohibition.
Antique Shops
In the spirit of a road trip, the owners of The Ruby Rose (San Luis Obispo) travel around the West Coast and the Southwest, bringing back the best old school finds from dozens of flea markets, thrift stores, estate and yard sales.
The massive Hwy 41 Antique Emporium  (Morro Bay) has distinctive antiques from many eras. It's a great place to outfit yourself in vintage clothing, jewelry and fine art. Hwy 41 Antique Emporium also boasts the largest collection of estate jewelry on the Central Coast.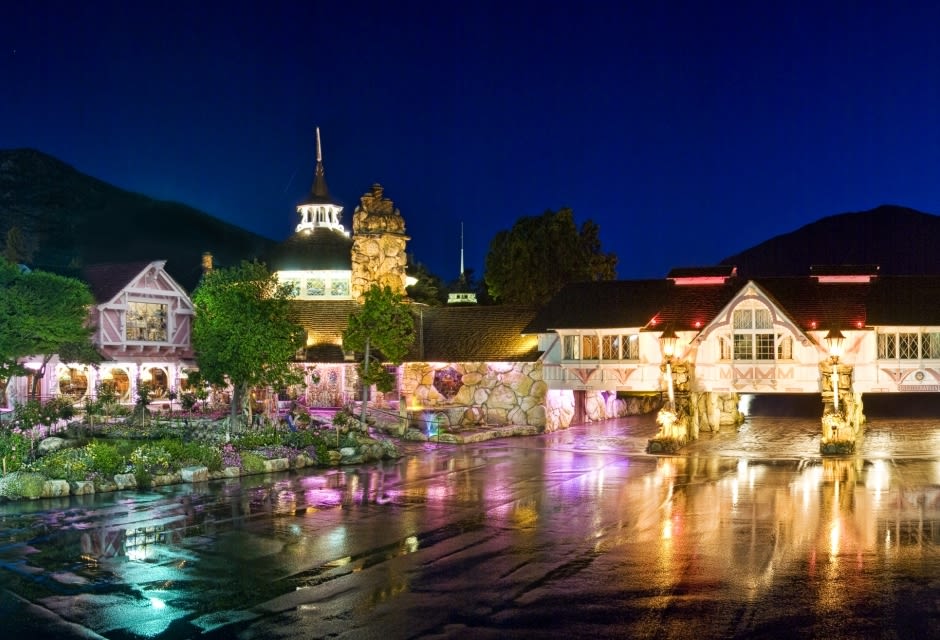 Classic Hotels
Each of the 110 rooms at San Luis Obispo's Madonna Inn are decorated with an individual attention to detail, providing guests a unique and distinctive experience with each visit.  The Vintage Room (Room 117) features deep rose-colored walls, rustic wood-beamed ceiling, rich textured tiled floors and warm brick accents. The single-story unit boasts French doors that open up to a private patio with a fireplace.
Nostalgia awaits in SLO CAL!