PageTURNERs: 6 Recommended Reads For Your Late-Summer
TURNER's nightstands are overflowing with books these days — old, new and in-between. Here are just a few recent and recommended reads from the TURNER team. We're finding fresh perspectives, travel inspiration, and creativity boosting strategies in these pages.
Between The World And Me (Ta-Nehisi Coates)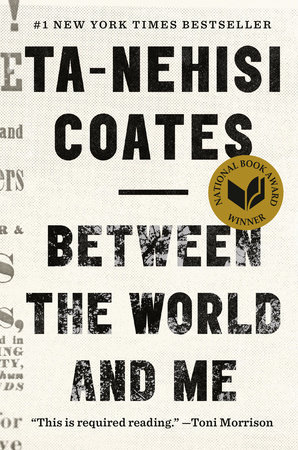 Winner of the National Book Award in 2015, Between The World And Me is part memoir, part meditation on being Black in the United States in the 21st century. Written as a letter to his teenage son, the book is a powerful piece of work, with Coates' prose offering valuable insight on page after page. Don't miss the author's guest editing on the September issue of Vanity Fair, too.
Loonshots (Safi Bahcall)
Subtitled "How to Nurture the Crazy Ideas That Win Wars, Cure Diseases, and Transform Industries," Loonshots is an inspiring journey, chock full of lessons and tips that are sure to kickstart your creativity. Bahcall, a physicist and entrepreneur, tracks how unusual (or even seemingly loony) thinking can make its way into the mainstream — and often change the world for the better.
Giovanni's Room (James Baldwin)
James Baldwin passed away in 1987, but his writing hasn't lost any of its power in its complex illustration of both the Black and gay experience. Baldwin's novel Giovanni's Room tells the story of an American man who travels to Paris and begins an affair with an Italian bartender named Giovanni. Written in the mid-1950s, it was one of the first major American books to depict same-sex relationships in a thoughtful and bold fashion.
Atlas Obscura: An Explorer's Guide To The World's Hidden Wonders
If you're anything like us, 2020 has been a time of unrequited wanderlust. This beautiful book from the editors of Atlas Obscura won't provide a respite from those feelings. In fact, it'll just increase your desire to explore. But you can think of it as a planning tool. As you flip through the pages, take notes and start dreaming of your next big trip when this is all over.
Becoming (Michelle Obama)
Maybe you've heard of Michelle Obama? Lawyer, writer, supermom … oh and the former First Lady of the United States. That Michelle Obama. In her hotly anticipated 2018 memoir Becoming, readers get a front-row, first-hand account of her remarkable trajectory, from the south side of Chicago to the White House. Need more Michelle? Check out her just-launched podcast on Spotify.
Set The Night On Fire: L.A. In The Sixties (Mike Davis and Jon Wiener)
This one weighs in at a whopping 800 pages, but definitely make room for it on your nightstand. Set The Night On Fire takes readers through the untold story of Los Angeles in the 1960s, revealing civil rights activism, the antiwar movement, police corruption and much more. It may take you until 2021 to get to the end, but it's worth the journey.
For TURNER insight in your inbox every Wednesday, sign up for the Weekly Download.