Holiday Gift Guide 2020: Road Trip Necessities
Like many, we're taking a break from the road — but we're dreaming of when it will be safe again to explore. So, as we head into the giving season, we've put together a few holiday gift guide recommendations to inspire your wish lists and get you ready for your next road trip adventure.
Lonely Planet Ultimate Travel List
Lonely Planet has long been a reliable go-to for wanderlust inspiration — and every road-tripper could use a little bit of that this year. The Lonely Planet Ultimate Travel List brings together the 500 best places on the planet. The brand-new second edition of the book takes you from the ancient city of Petra to the extraordinary landscape of the Galápagos Islands. Packed with info and gorgeous photos, this is the ideal gift for the person on your holiday gift guide list who cannot wait to start exploring the world again.
Red Wing Heritage Classic Moc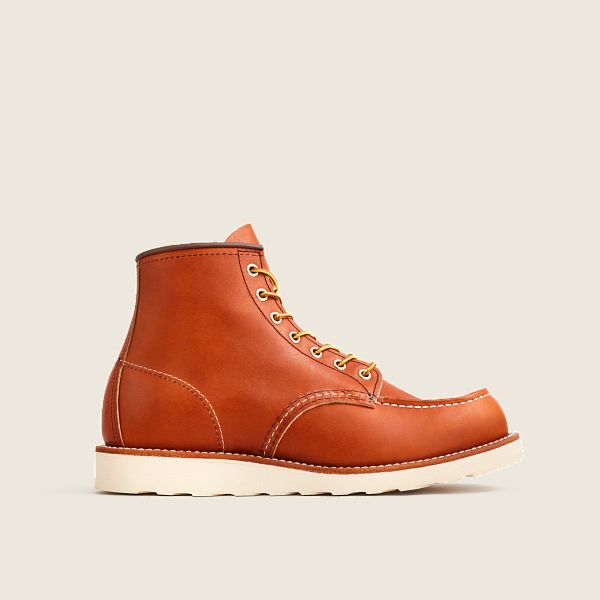 Road trippers aren't just sitting behind the wheel all day long. They're constantly getting out into the fresh air in search of the next incredible trail to conquer. For that, you're going to need the right footwear. And Red Wing Heritage has been making the right footwear since 1905. The brand revives beloved styles from the past – including the Classic Moc. Comfortable, durable, stylish … it's everything you want on your trek.
Arc'teryx Atom LT Jacket
Dedicated explorers will often find themselves in radically different weather situations in the course of a single day. The Arc'teryx Atom LT is your new best friend. This stylish jacket is lightweight, versatile and highly weather resistant. Just as important, it looks great, with a minimalist style that will complement virtually any other piece in your wardrobe.
Leatherman Tools FREE T4
A road trip can be unpredictable. You never know what sorts of challenges you're going to face. The Leatherman FREE T4 takes some of the guesswork out of the equation. It's a huge problem solver in a tiny package. In the palm of your hand, you'll have easy access to more than a dozen tools, including a knife, scissors, bottle opener, four screwdrivers and tweezers. In other words, don't leave home without the FREE T4.
Takeya USA Water Bottles
Now more than ever, hydration is essential. But who says you can't look good while getting your required fluids? Takeya (pronounced "TA-KAY-YAH") specializes in insulated hydration solutions for people on the go. The brand's Insulated Stainless Steel Water Bottles are great for keeping H20 close at hand.
Duluth Trading Co. Convertible Seat Saver
Don't leave your four-legged friends behind during your road trip. A dog is the perfect traveling companion! But to cut down on wear-and-tear to your backseat, invest in a Duluth Trading Co. Convertible Seat Saver. These tough items repel liquids, protects against dirt and damage. They're also incredibly easy to take on and off and easily storable. Your dog will be as comfortable (and clean) as can be as you set out for your next adventure.
For TURNER insight and more holiday gift guide tips in your inbox every Wednesday, sign up for the Weekly Download.