Halloween Travel: Fall's Best Haunted Destinations
This Spooky Season, supernatural seekers can embark on a haunted road trip. Share a spirit with a different kind of spooky spirit. Or bring the whole family along to experience a creepy attraction. Paranormal tourism and Halloween travel is on the rise and more people are traveling to experience these haunted landmarks.
Embark on a haunted road trip…if you dare…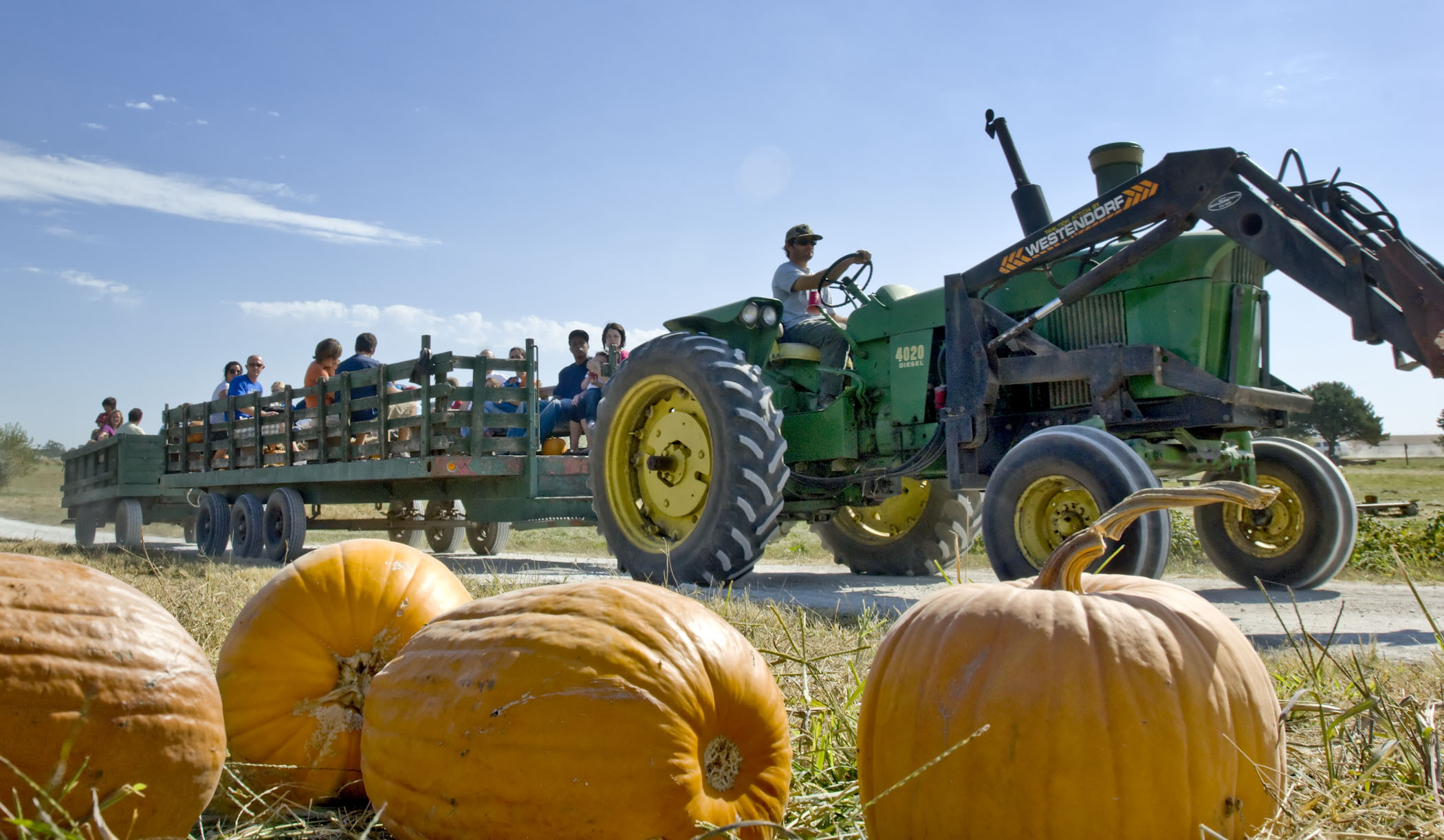 Nebraska has no shortage of terrifying tales. With at least 30 spooky stops, honestly, Nebraska's not for everyone. But it is for people who love a good fright.
Start your journey in Nebraska City, where you'll want to be wary driving down Seven Sisters Road. The infamous dirt road is known to make your car act strange and passengers can hear the screaming of the sisters. Make your way north to the Joslyn Castle in Omaha which has been declared as haunted by investigators. Just north in Blair is the closed Dana College campus, where residents in Argo Hall reported doors opening on their own and electronic devices consistently turning on and off. Keep going to Crofton, where you can meet the friendly ghost, Alice, at the Argo Hotel. Paranormal investigators had some freaky experiences when they checked out the Platte County Historical Museum in Columbus: an unexplained shadow, electromagnetic field disruptions and recorded voices.
South Carolina is one of the oldest states in the country and its beauty is timeless. It is home to dozens of roads that are hauntingly beautiful and equally mysterious. This autumn, take a drive that will surround you with gorgeous fall foliage and awaken your spiritual side. In the 1970s, a school bus was hit by a train on Old State Road in West Columbia. Legend has it that if you put baby powder on the bumper you may see little handprints. These reportedly come from the souls of the dead children. You'll have to go see for yourself, although you've been warned.
Spooky Watering Holes to get your Spirit fix (in both senses)
With a more than three-hundred-year history, Albuquerque, NM  has a storied past ― much of it mysterious and some of it down right creepy. Be sure to stop in to share a spirit with a different kind of spirit at two of Albuquerque's most haunted watering holes: Church Street Café, a restaurant in the heart of Old Town dates back to 1709 and was built as a residence for the Ruiz family, and the High Noon Saloon in Old Town, which is housed in a building dating to 1785. 
After encountering your spirit of choice, you can embark on this 100-minute AlbuCreepy Downtown Ghost Walk, which guides participants past 1.3 miles of Albuquerque's dark side. The tour includes historic (and reportedly haunted) sites such as the KiMo Theater, old Bernalillo County Courthouse, the Wool Warehouse, Freed Building, and more.
The entire town of Estes Park, CO sits on a bed of coarse limestone, which is known to be conducive to residual spiritual energy and is most prominently seen at the historic Stanley Hotel. In addition to serving as the inspiration for Stephen King's "The Shining" during his stay in room 217. The Stanley Hotel's Whiskey Bar & Lounge features a historic cocktail menu is also known for their Redrum Punch, which may just cause your cares to melt away.
Visitors can take the hotel's 75-minute Night Tour, which takes participants to a few darkened spaces and introduces the group to the "active" phenomena and spirit folklore surrounding the 100+ year old hotel.
Paranormal Pop Culture: Rumor has it that Jim Carrey checked out of the Stanley Hotel in the middle of the night after filming Dumb & Dumber at the Stanley Hotel Bar. Though it's unclear if he had the Redrum punch, he did have some sort of paranormal experience.
Settled as a "hell on wheels" town during the construction of the transcontinental railroad, Cheyenne, WY was originally a wild and lawless place. Filled with gamblers, prostitutes and saloon owners during its first days, it's one of the most haunted places in Wyoming. The Plains Hotel has a haunted reputation. As a result of a double murder-suicide, there are at least four ghosts that haunt the halls. Their bar, the Wigwam Lounge, is a cozy spot that might encourage a ghost or two to join the table.
Today, visitors can take Ghost Fright-Seeing Tours, which will illuminate the spirits of the wild and wooly cowboys and Indians that once inhabited the vast prairie of Cheyenne. The tour is based on actual spine tingling events. The team works closely with paranormal investigation groups to provide accurate information.
Creepy Amusements
The Legend of Sleepy Hollow lives on in Hamilton County, IN. The famous Conner Prairie living history museum transforms into the ultimate haunted Halloween travel destination. It culminates in an epic Headless Horseman experiences (a headless horseman hayride, and headless horseman 11-acre corn maze). The experience includes a barrel-train ride for little ones, graveyard mini golf, giant pumpkin plinko, pumpkin bowling, and a live performance of Irving's The Legend of Sleepy Hollow. Other parts of the event include a Haunted Horseman marionette show, magic shows, storytelling, and fortune telling!
Toronto stands out as the country's most populous city and cultural hub. More than 50 percent of the population comes from outside of Canada (more than 130 languages are spoken). So there's an amazing culinary scene and a lot of history. Toronto's popular Canada's Wonderland transforms into a scream park during the Halloween Haunt. The largest Halloween event in the Greater Toronto Area, the attraction takes a terrifying ride at night. Hundreds of monsters wait to feed off your screams!