What Brands Need To Know About Facebook Shops
The online retail space got a major shakeup last week. Facebook announced Facebook Shops, which the social media powerhouse is hoping will make Facebook a powerful shopping destination a la Amazon. "This is the biggest step that we've taken yet [in e-commerce]," Facebook founder Mark Zuckerberg said in an announcement.
Facebook Shops Fast Facts
Facebook Shops allows businesses to set up a single online store that customers can access on both Facebook and Instagram.
Businesses select the products they want to feature and customize the look and feel of their shop with a cover image and accent colors.
Customers can discover Facebook Shops on a business' Facebook Page or Instagram profile, or find them through stories or ads.
Customers can browse a business's collection, save products they are interested in, and place orders. Those orders can take place either on the business' website or without leaving the app if the business has enabled checkout in the US.
If a customer is in need of help, he or she will be able to message a business through WhatsApp, Messenger or Instagram Direct.
The service is free for all businesses.
Facebook E-Commerce: Then & Now
For most brands, Facebook is the most reliable top referral driver to e-commerce sites. And while referrals have been consistent, the direct revenue stream has not been great for retailers who have tested "F-commerce" in the past. Commerce and product listings integration has been a part of Facebook's monetizing initiative since 2007 with the launch of Marketplace. The Facebook store program of 2011 saw Nordstrom, The Gap, and GameStop all open and close Facebook stores within a year. The brands simply didn't see enough ROI and viewed the social shopping destination as redundant to their own websites.
In 2020, redundancy at retail doesn't exist. Consumers want and expect to interact with a brand on their own schedules and through whichever platforms they deem most convenient. That means online, in-store, buy-online-pick-up-in-store, curbside pickup, mobile shopping apps — and now Facebook Shops. In the COVID-19 landscape, Facebook has further established itself as a go-to source of information on local businesses – hours shifts, delivery delays, safety measures taken, etc.  More than ever, Facebook is connecting the dots on engaged community and an evolved consumer purchasing behavior.
Brands that set up shop on Facebook Shops should be prepared to balance meaningful interactions with product selling. Best practices will come from brands who don't treat it as just a redundant storefront. They should have a built-in content strategy that will capture spontaneous shoppers.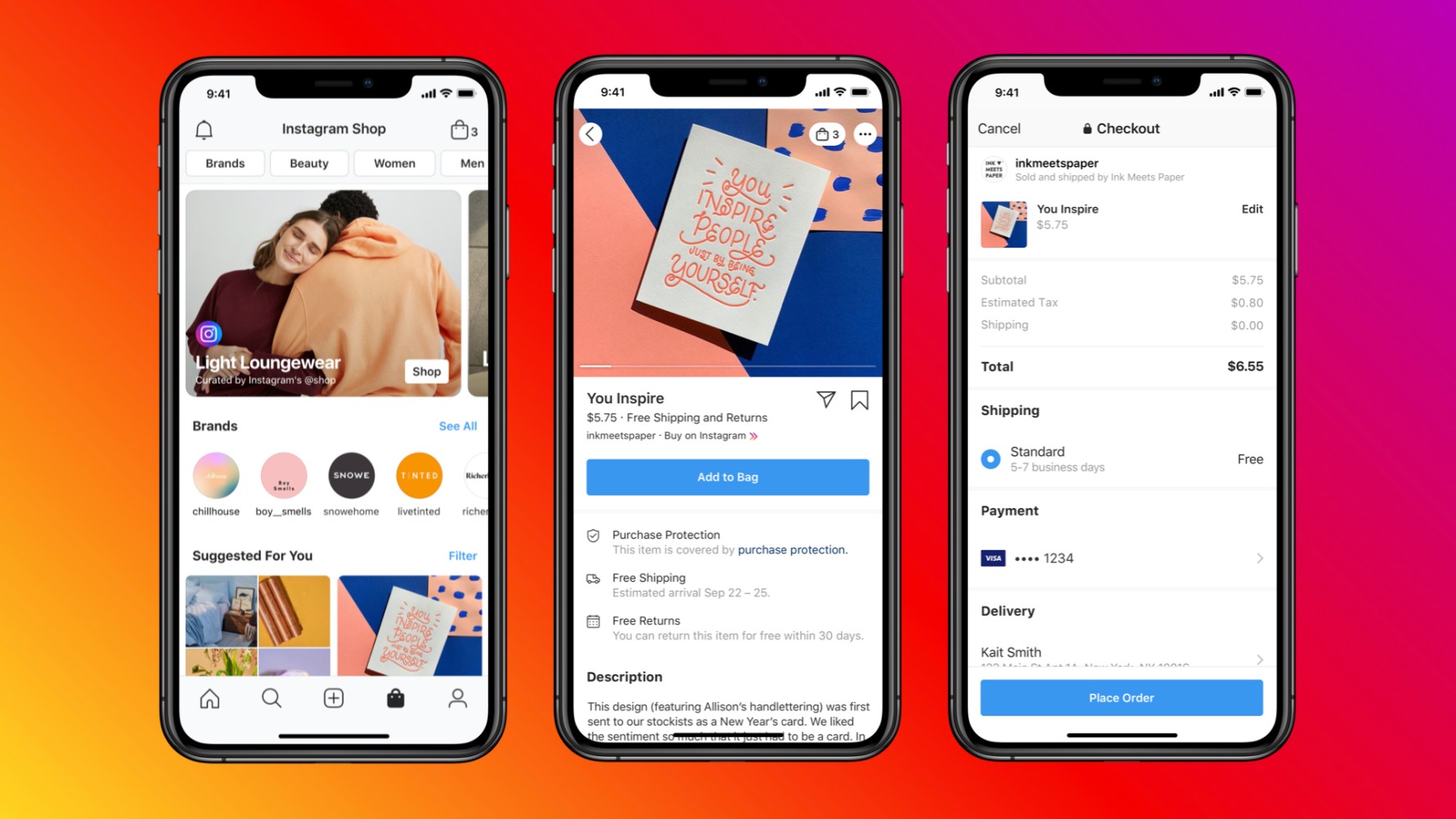 Coming Up Next: Instagram Shop
Facebook isn't stopping its e-commerce charge with Shops. The company also announced Instagram Shop, which is set to debut this summer. This new feature will allow customers to browse selections from brands and creators. They'll also be able to filter by categories (such as beauty and home) and make purchases all in one place. Later, Instagram will add a new "shop" tab in the navigation bar, enabling access in a single tap.
 For TURNER insight in your inbox every Wednesday, sign up for the Weekly Download.