How To Celebrate History (And Travel) in 2019
Traveling and history go hand in hand. Whenever we visit a new destination, we want to learn all about its past, whether we're visiting museums, exploring ancient ruins or discovering sites where history was made. In 2019, Audley Travel is taking things to the next level. The Boston-based travel company is offering bespoke itineraries around the globe that commemorate some of this year's biggest historical anniversaries, in some of the world's most spectacular destinations.
500 Years of Leonardo Da Vinci

May 2, 2019 marks half a millennium since Leonardo Da Vinci's death in Amboise, in Central France's Loire Valley. To commemorate the anniversary, Audley Travel has organized a special Grand Da Vinci Tour of Europe. The customizable 12-day tour through Italy, England and France will let you experience Da Vinci's greatest works; from the Mona Lisa at the Louvre, to the original Last Supper in Milan. The three-country itinerary retraces da Vinci's steps and stomping grounds from Florence to Paris and eventually his final resting place at the Chateau Clos Lucé. Travelers will develop a greater understanding of his muses, peers, sociopolitical environment and life in general during the great European Renaissance.
D-Day at 75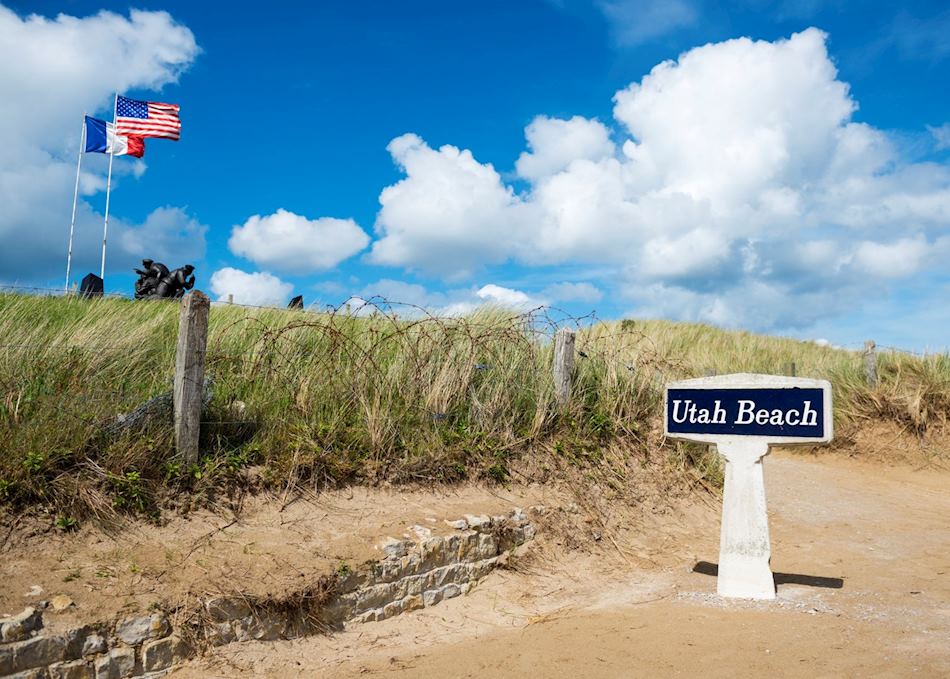 June 6, 2019 marks the 75th Anniversary of D-Day, when Allied forces invaded Nazi-occupied Northern France, in a heroic effort that turned the tide of World War II. Audley has developed an itinerary for those looking to relive this momentous historic event in Normandy. Trip highlights include a visit to the American D-Day landing sites (Utah and Omaha beach) where a private guide will expertly recount the events and challenges of the Allied forces that led up to the fateful landings. You'll also visit the American Cemetery, where travelers are given an introduction to this evocative and powerful memorial site.
Gandhi Celebrations

October 2, 2019 marks the 150th anniversary of Indian activist and nonviolence pioneer Gandhi's birth. Although celebrations will start in early October and will continue throughout the year, Audley Travel has already curated a handful of itineraries that will allow travelers to experience a Gandhi-themed getaway. They'll visit the National Gandhi Museum in New Delhi and follow in the footsteps of some of the places he frequented, such as Varanasi and Ahmedabad.